History of the Stewarts
| Famous Stewarts
If you are a Stewart Society Member please login above to view all of the items in this section. If you want general information on how to research your ancestors and some helpful links - please look in background information.
If you have a specific question you can contact our archivist.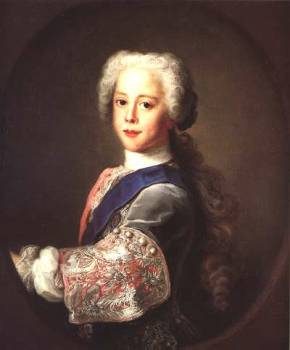 Henry was more like his father in temperament and less like his impetuous elder brother Charles Edward.
Too young to be involved in the ´45, he eventually left Paris for Rome to become a priest and then a Cardinal, to the frustration of Charles who did not want a Catholic backdrop to the Jacobite claims. Charles shunned both his father and brother thereafter. Charles knew that it was close association with Catholicism that had made in very difficult for him and his father to bring over some to the cause and when Henry became a Cardinal he felt that in many ways he killed the Jacobite cause.
He became Archbishop of Corinth in 1759 and Bishop of Tuscalum in 1761. He built up a fine library at Frascati and, after their father´s death, was reconciled to Charles who finally moved to Italy also.
He lost most of his money in the French Revolution and it was the British government who arranged his escape, George III sending him money.
He died in Frascati, leaving the remaining crown jewels and Stuart papers to the Prince Regent. He is buried in St Peter´s, in Rome, with his father and brother.