History of the Stewarts
| Battles and Historic Events
If you are a Stewart Society Member please login above to view all of the items in this section. If you want general information on how to research your ancestors and some helpful links - please look in background information.
If you have a specific question you can contact our archivist.
The Scottish National Portrait Gallery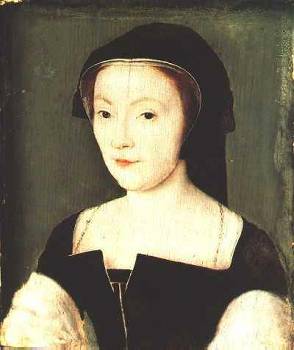 The Scottish National Portrait Gallery is one of the National Galleries of Scotland. Founded in 1882 by John Findlay, proprietor of the Scotsman newspaper, who gave a large sum of money for its establishment on condition that this was matched by an equally large sum from the government, it was opened to the public on 15th July 1889, and ever since has occupied its distinctive Venetian-style neo-Gothic red sandstone building at the east end of Queen Street, Edinburgh.
The Gallery collects portrait of famous Scots throughout the ages, beginning with a little picture of James´s Queen, Mary of Guise, painted in the 1530s and coming right up the present day with portrait of personalities such as Sean Connery the actor, Muriel Spark the novelist and Jackie Stewart the motor-racing world champion. There are oil paintings, water-colours, miniatures, Tassie medallions, sculptures, drawings, engraving and photographs from life, as well as a Reference Archive of photographs of more than 30,000 portraits of Scots, including hundreds of Stewarts, in private and public collections in Britain and elsewhere.
Two exhibition of interest to members are: -
Reformation to Revolution 1st December 2011 - 31st December 2016
At the beginning of the sixteenth century Scotland was a Catholic state governed by the Stewart dynasty (who later spelled their name Stuart). By the close of the seventeenth century the monarchy, church and parliament had all changed drastically. After 1603 the Stuarts, now based in London, were absentee rulers, and the nature of kingship was itself increasingly contested. The huge upheavals of the Reformation saw Protestantism become the nation's official religion. The collapse of the old church and the dispersal of its lands and wealth brought about a major shift of power and income: new landed classes vied with established noble families for status and influence.
Rise & Fall | The Earl of Mar and the 1715 Jacobite Rising
14th November 2015 - 27th March 2016 | Scottish National Portrait Gallery | Admission free
Marking the 300-year anniversary of the 1715 Jacobite Rising, this exhibition focusses on John Erskine, 6th Earl of Mar, who initiated and subsequently ended the Rising. Paintings, prints, drawings and miniatures bring alive this cataclysmic episode of Scottish history and shed light on the life on this fascinating individual.
On loan are portraits of the Earl and his wife, by Sir Godfrey Kneller, which usually hang at the National Trust for Scotland property Alloa Tower.
The Stewart Society is very grateful to the SNPG for granting permission for the use of many of its Stewart portraits in the pages of this Web Site.