History of the Stewarts
| Famous Stewarts
If you are a Stewart Society Member please login above to view all of the items in this section. If you want general information on how to research your ancestors and some helpful links - please look in background information.
If you have a specific question you can contact our archivist.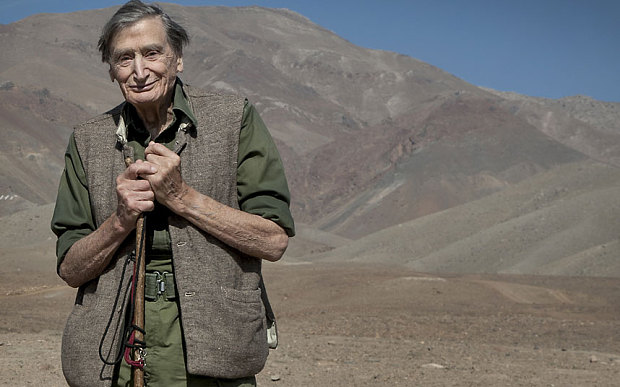 Peter Neil Ralli Stewart-Richardson, a decorated Guards officer, commander of a parachute company and an intrepid aid worker, was the son of Lt Col Neil Graham Stewart-Richardson DSO and Alexandra Ralli, brought up at Pitfour Castle beside the River Tay. His grandfather, Sir James Stewart-Richardson, was the 14th baronet. Aged 8, his father died.
Peter, educated at Eton, joined the Army in 1943; commissioned into the Coldstream Guards the following year. Arriving in 1945, he disappointed not to see active service.
He then transferred to 3rd Battalion in Palestine. In 1946 he served in III (British) Corps' Defence Company in Greece before returning to Palestine on security duties.
In 1948, he was granted a Regular Commission. He earned the nickname "Scrubber", by standing in the pits of rifle ranges, marking the fall of shot, a poor shot would earn a shout of "Scrub that one!"
He served in the 2nd Battalion in Malaya during the early phase of the Emergency. In 1950, his thirst for adventure led him to French Indo-China under the guise of taking leave.
He was with the 5ième Cuirassiers near Ben Cat (now in Vietnam) when Viet Minh insurgents ambushed his convoy. He helped the French silence one machine-gun but was wounded. He was awarded a Croix de Guerre by General Marcel Carpentier. However, questions were asked in Parliament and he was not permitted to wear the medal. However, he was appointed MBE (Military) in 1964.
In 1967 he took command of 10th (Volunteer) Battalion The Parachute Regiment (10 Para), based at White City, London. Attachment to 3 Para resulted in him becoming known to many in the Airborne Forces.
Promoted to full colonel, in 1976 he was seconded to Oman. As brigadier he commanded the Northern Oman Brigade of the Sultan's armed forces.
On leaving the Army in 1981, Stewart-Richardson set up a security company with another officer. During the Bosnian conflict of the early 1990s, at considerable personal risk, he drove a truck delivering food and medicine.
When Stewart-Richardson retired from the Army in 1981, his original plan had been to join the Afghan Mujahideen in their fight against the Soviet invaders. However, the British authorities would not give him security clearance and it was not until after the Russians left, that he was able to go to Afghanistan.
In the early 1990s while there was shooting and shelling in Kabul, he helped renovate a hospital at Chak-e-Wardak. A cousin of Ahmad Shah Massoud (a charismatic guerrilla leader) approached him for help to convert a basic first-aid post at Rokha into a maternity clinic for the impoverished people of the Panjshir Valley; scene of fierce fighting with the Russians.
Here, most of the women were illiterate. Rates of infant and maternal mortality were high. Helped by old comrades who bought their own air tickets, paid for labour and provided expertise, the site was cleared, then two wards were built, equipped with solar power and a vaccine refrigerator, thus founding the Afghan Mother and Child Rescue (AMCR).
Stewart-Richardson was undaunted by obstacles, and managed to cope with local warlords, and deal with the Taliban. During several encounters, he was roughly handled. Invariably, winning them over with the force of his personality. One tense encounter – when the Taliban, rummaging through his rucksack, found a snapshot of his wife then a camera ended with the fundamentalists cheerily assembling themselves for a group photograph.
By 2000, the Rokha clinic was up and six more followed. Bakeries and sewing businesses were established to help widows support themselves. In 2008, he was appointed OBE (Civil) for charitable work.
As well as his charity work, he was church warden at North Creake and High Sheriff of Norfolk in 1989. He married Patricia Evans-Lombe in 1954 who pre deceased him and is survived by one son and two daughters.
With Grateful thanks to The Daily Telegraph