History of the Stewarts
| Famous Stewarts
If you are a Stewart Society Member please login above to view all of the items in this section. If you want general information on how to research your ancestors and some helpful links - please look in background information.
If you have a specific question you can contact our archivist.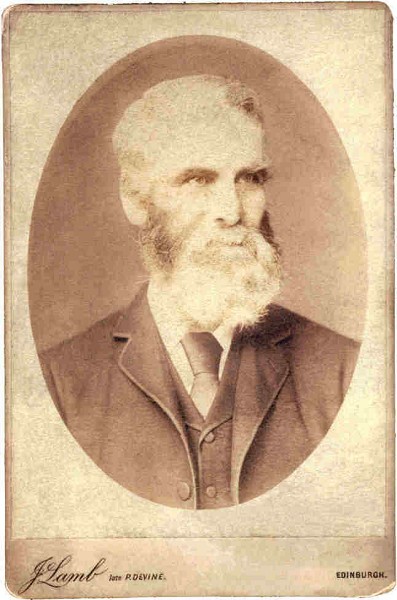 Allan Duncan Stewart - Civil engineer
Allan Duncan Stewart
(1831-1894)

He was a civil engineer. Educated at the University. of Cambridge 1853.

He set up as a consulting civil engineer in Edinburgh in 1861 working on railways, bridges, water supplies and drainage schemes. He was consulted by Sir Thomas Bouch on the design for the first Tay Bridge, which collapsed in a storm in 1879 with the loss of many lives. The following year he gave evidence to the Royal Commission set up to investigate the disaster and his reputation survived intact.

In 1891 he was chief assistant engineer to Fowler and Baker on the design and construction of the enduring and altogether successful Forth Bridge. This bridge, which still carries some 200 trains per day across the Firth of Forth, was the first, and is still the largest, large-scale steel construction in the world, having been begun before the Eifel Tower in Paris and completed shortly after it.