History of the Stewarts
| Famous Stewarts
If you are a Stewart Society Member please login above to view all of the items in this section. If you want general information on how to research your ancestors and some helpful links - please look in background information.
If you have a specific question you can contact our archivist.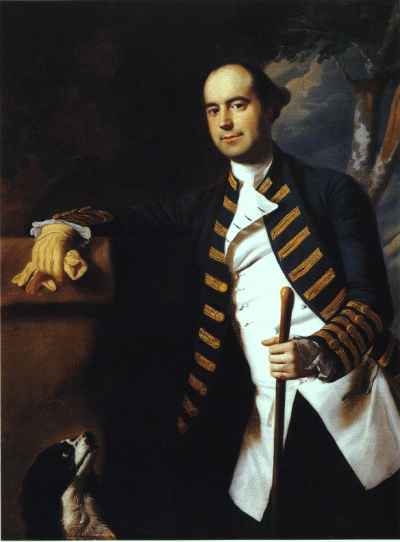 Duncan Stewart came from a famous Highland family which supported the Jacobite cause in the Risings in 1715 and 1745
Duncan Stewart, born around 1732 at Ardsheal, was 11th Chief of the Clan Stewart of Appin and 6th of Ardsheal. He was the eldest surviving son of Charles Stewart, 5th of Ardsheal, the Jacobite leader of the Clan at the Battle of Culloden, 16 April 1746, during the Jacobite Rising of 1745 and Isabel Haldane of Lanrick daughter of John Haldane 2nd of Lanrick. He, himself, did not take part in the Rising due to his age.
After Culloden, his father Charles Stewart spent some time hiding in the hills and then fled to France, dying at Sens, on the 15th March 1757, having escaped from Scotland in 1746. He had been sentenced to death in absentia and all his estates had been confiscated by the government. Lady Ardsheal had stayed in the house with her children after her husband´s flight to the continent having being promised protection by the Government forces however on the night of the 15th December 1746, the government troops instead told her to quit her house and proceeded to sack and burn the house.
Lady Ardsheal gave birth the next night to a daughter Anne. Three days later, Lady Ardsheal and her children went to Stirling where she left her children with relatives and she went into exile with her husband.
Duncan was educated in Stirling and when older emigrated to America. He became a collector of customs in New London, Connecticut and later in Bermuda. During the American War of Independence Stewart supported the government against the rebels something for which he is said to suffered for subsequently. He became chief of the Appins in 1769. His estates in Ardsheal, were returned to him in 1785 having been confiscated from his father in 1746.
Stewart is remembered best for his portrait by John Singleton Copley painted in about 1767 currently on loan to Scone Palace. Perth as it that of his wife. The portraits of Stewart and his wife passed into the hands of Rev. James Haldane, most likely after his death but possibly on the sale of the Ardsheal estate. They then passed to James´s son, the Rev David Dale Stewart, and from him to his godson and cousin, Sir James Stewart Lockhart whose grandmother was the sister of Charles VII of Ardsheal. Sir James was the one of last of the Stewarts to be born at Ardsheal. He gave the portraits to his daughter, Mrs Stewart Lockhart, who in turn gave them to the Stewart Society.
Stewart settled back in Scotland on his returned estates in 1788 where he inherited the chieftainship of the Clan of Appin on the death of his cousin, Dugald Stewart, 10th of Appin.
Stewart married Anne Erving whose portrait by Copley, is also owned by the Stewart Society, daughter of the Hon. John Erving, loyalist Governor of Boston. Duncan Stewart and Anne Erving had 10 children. Duncan Stewart died in 1793 only enjoying his returned estates for a short period.