History of the Stewarts
| Famous Stewarts
If you are a Stewart Society Member please login above to view all of the items in this section. If you want general information on how to research your ancestors and some helpful links - please look in background information.
If you have a specific question you can contact our archivist.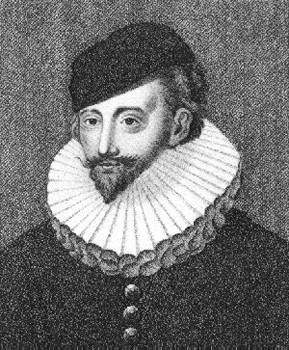 Esmé Stewart - Duke of Lennox, 1542 – 26 May 1583
Esmé Stuart was born in France, the son of John Stewart, younger brother of Matthew Stewart, 4th Earl of Lennox. For several generations the junior branch of the Lennox Stuarts had lived in France, where they fulfilled illustrious careers as mercenaries and were the traditional captains of the Scottish Gens d'Armes. The title of Seigneur d'Aubigny passed down through this French branch of the family

At the age of 37 he was introduced to the 13-year-old James VI of Scotland at the time when the latter made his formal entry into Edinburgh and began his personal rule. Having newly arrived from France, Stewart fascinated the young James. Esmé was immediately popular with the king and began to gather rewards and preferments. It has been suggested that James VI was more than a little in love with him and certainly the older, sophisticated man fascinated James. Stewart went on to join the Privy Council. He was created Earl of Lennox, on 5 March 1580, and then Duke of Lennox on 5 August 1581., and then he arranged for the King to give this valuable source of income to the town.

In Presbyterian Scotland the thought of a Catholic duke irked many and Lennox had to make a choice between his Catholic faith or his loyalty to James. At the end Lennox chose James and the king taught him the doctrines of Calvinism. The Scottish Kirk remained suspicious of Lennox after his public conversion, and took alarm when he had the Earl of Morton tried and beheaded on charges of treason.

In response, the Scottish nobles plotted to oust Lennox. They did so by luring James to Ruthven Castle as a guest but then kept him as prisoner for ten months. The Lord Enterprisers forced James to banish Lennox. A lengthy denunciation of Lennox was issued from Stirling Castle on 17 September 1582, citing his religion, association with the murderers of Lord Darnley and Regent Moray and Regent Lennox, and his control over the royal household and international intrigue.

The duke journeyed back to France and kept a secret correspondence with James. With his return to France, Lennox had met a frosty reception as an apostate. The Scottish nobles believed that they would be proven right in their convictions that Lennox´s conversion was artificial when he returned to France. Instead, the former duke remained Presbyterian and died shortly after. His final letter to James Stewart, Lord Doune, requests that the Lord take care of his son and to recover for him Esmé´s possessions in Scotland.[5] After his death in May 1583, William Schaw took his heart back to James in Scotland, and his wife and son Ludovic came to Scotland. James had repeatedly vouched for Lennox´s religious sincerity and memorialized him in a poem called "Ane Tragedie of the Phoenix", which compared him to an exotic bird of unique beauty killed by envy.

Esmé Stewart married Catherine de Balsac, circa 1572. They had five children:

Gabrielle Stewart
Henrietta Stewart (c. 1573–1642), married George Gordon, 1st Marquess of Huntly and had issue.
Ludovic Stewart, 2nd Duke of Lennox (1574–1624)
Esmé Stewart, 3rd Duke of Lennox (1579–1624)
Mary Stewart (c. 1582–1644), married John Erskine, 18th Earl of Mar and had issue.