History of the Stewarts
| Famous Stewarts
If you are a Stewart Society Member please login above to view all of the items in this section. If you want general information on how to research your ancestors and some helpful links - please look in background information.
If you have a specific question you can contact our archivist.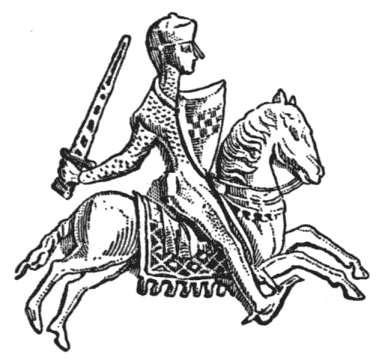 Walter FitzAlan (1106 – June 1177) was the 1st Hereditary High Steward of Scotland (ca. 1150-1177), and described as "a Norman by culture and by blood a Breton". He was the third son of a Breton knight, Alan fitz Flaad, feudal lord of Oswestry, by his wife Aveline, daughter of Ernoulf de Hesdin.
During the civil war in England between Empress Matilda and King Stephen, Walter fought on the side of the Empress. When Empress Matilda´s cause was lost, Walter befriended David I who was an uncle of Matilda. He became David´s dapifer or Steward. Accompanied by his brother Simon Walter came to Scotland about 1136 and fought for Scotland at the Battle of the Standard at Northallerton in 1138 under the command of David I´s son, Prince Henry.
Subsequently he was appointed Steward of Scotland by King David I; in 1157 the appointment as Steward was confirmed as a hereditary office. In return for the service of five knights David also granted him what eventually comprised Renfrewshire: the lands of Paisley, Pollok, Cathcart, and Ayrshire; this grant was reconfirmed in a charter in 1157 from Malcolm IV.
In 1163 Walter founded, first at Renfrew but shortly afterwards at Paisley, with thirteen monks who came from Much Wenlock in Shropshire, to set up the priory on the site of an old Celtic church founded by St. Mirin in the 6th century. The monastery steadily grew and by 1219 became Paisley Abbey. The Abbey was dedicated to St. Mary, St. James, St. Mirin (the ´local´ saint who had first brought Christianity to this part of Scotland in the sixth century) and St. Milburga (the ´local´ saint of Wenlock).
In 1164 he led a force which defeated Somerled, Lord of the Isles rí Innse Gall in the Battle of Renfrew.
Walter, The Steward, died in 1177 and was interred in the monastery at Paisley, the burying-place of the Stewarts before their later accession to the throne.