Latest News
Bannockburn Dinner and Ceilidh for Stewart Society members and guests on Saturday 28th June at Anta, 119 George St , Edinburgh. Music from Feis Ross.
Book using the form that came with your Stewart Society newsletter or book online. More details and extra booking forms available from the Secretary or call 44 (0)131 220 4512
Bannockburn Live 27-28th June 2014, Stirling
The Society will be attending this. We look forward to welcoming many of our members and potential members there. Please book your tickets here Bannockburn Live
More details of the special Clan day on Monday 29th June to come soon.
The Stewart News
Has gone out by post or email - if you didn't receive your copy please let the Secretary know and she'll send you a copy or if you'd like more booking forms for the Gathering or the Bannockburn Dinner & Ceilidh.
email: the Secretary or call 44 (0)131 220 4512
Mary Shaw Stewart - First Aid Africa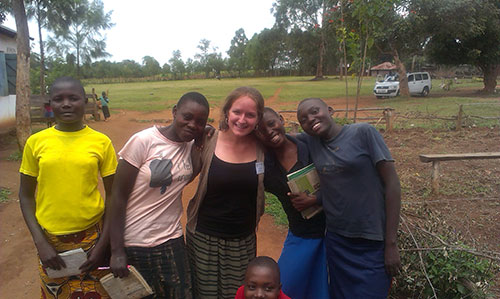 Mary Shaw Stewart, who received support from the Benevolent Fund to be part of a small team on an expedition to Kenya with the charity 'First Aid Africa'. It is a Scottish based, UK run charity providing First Aid training in rural communities in Tanzania, Kenya, Malawi, & Uganda. Mary has written an article about her time in Kenya for the newsletter.
If you are a Stewart/Stuart student and wish to apply for funding from the Benevolent Fund. Then please contact the Secretary.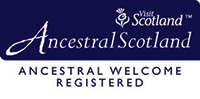 Events
The next Council Meeting
The next meeting of the Council and the Executive is on Monday 14th April 2014 at 53 George St, Edinburgh 2014.
Come home to the Highlands
2014 Stewart Gathering - 22-24th August 2014
We invite all Stewarts to a Stewart Gathering in the Highlands at Ballone Castle, Tain, Ross.
The Society will hold it's AGM on Friday evening with an informal reception and dinner with the President that evening.
On Saturday morning ,Isobel Henderson author of the Art of the Picts will lead us on a visit to the Pictish Stones at Easter Ross .
In the afternoon there will be a Stewart Highland Games - can you do the 5K run or toss the wellie?
In the evening a ceilidh and dinner at beautiful Ballone Castle, Tain, Ross.
On Sunday, a service at the Collegiate Church in Tain with music from James Ross of Coronach
Book online. Bring your family (special family and young people's tickets available)- email: the Secretary or call 44 (0)131 220 4512 or complete the form that came with your newsletter.
Accommodation: The Society has a list of possible accomodation locally or why not camp in the Ballone woods? If you are interested contact the office for more details.
The Stewart Society Library
The Society has an extensive library of books related to the Stuarts/Stewarts and Scottish history as well as genelogical research at our offices in George St, Edinburgh. It is available to any member by appointment with the Secretary.